If you havent heard, Lee (Alexander) McQueen
passed away on the 11th Febuary this year.
It has been revealed that he committed suicide,
simply days after his elderly mother passed away.

Alexander McQueen is probably the most raved about
fashion designer of the Noughties, every thing about his
collections scream originality, haute haute haute couture.
there is no denying this guy had talent.
I mean. come on. Noone but him could make a runway show
THAT worth waiting with bated breath for.
Every single one of his creations were exquisite, breathtaking.
Here are my favourite A McQueen collections/pieces.

Does everyone remember all the rage with his skull scarves
around end 2006?
My, those things were AMAZING.
I absolutely fell in love with then when they came out.
Ugg. Minus the price of course.
So I got a cheap knockoff.. which I still wear.. with GUILT.
In those days, I swear everyone owned a McQueen scarf, and
these cult scarves will never get old.
Till today, the scarves are classic McQueen.

Although McQueen scarves are now a sign of conformity,
these two seem to never get the concept wrong.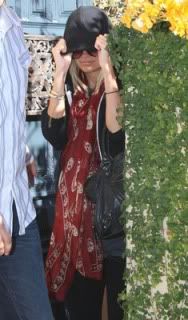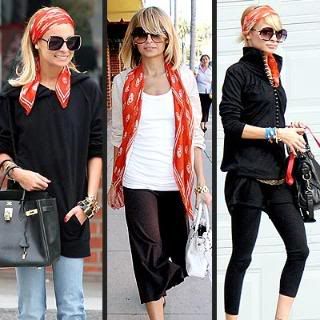 Nicole Richie, A. McQueen Skull Scarf.


Mary-kate Olsen, A. McQueen Skull scarf.

Then remember the CRAZY lace cutout dress Drew Barrymore
wore last year to her movie premiere for Whip It?
(Straight off the runway.)


Doesnt she look splendid?
(Ups to Drew for dress choice, AND the Chanel nail colour.
Both in season at the time. But minus the racoon hair.)
Just look at the lace pattern.
Mind boggling I tell you.

And last but not least,
A McQueen's S/S 2010 Collection : PLATO'S ATLANTIS.
Dayum this collection was sizzling.
It took fashion to futuristic new heights,
his new collection inspired by the idea of ecological
breakdown in the future, and how humankind would then
be morphed into armour-headed breeds of sea mosters.
Well if that was the plan, I'd gladly be usurped
into this day and age just to get my hands on some of
that disgustingly amazing Couture.
And also, who could forget it when Lady Gaga hyped up the
phenomenon even more by donning at least 4 outfits from the
entire runway collection in the video of her undeniably catchy
new single, Bad Romance.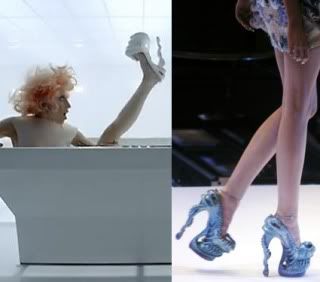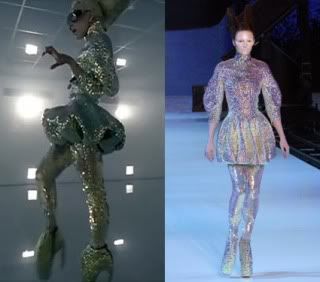 At least we still have these amazing photos to look back on,
to prove that we were a part of the time when fashion changed its
course for good.
Alexander McQueen was the future of fashion, and now
he will go down in history.